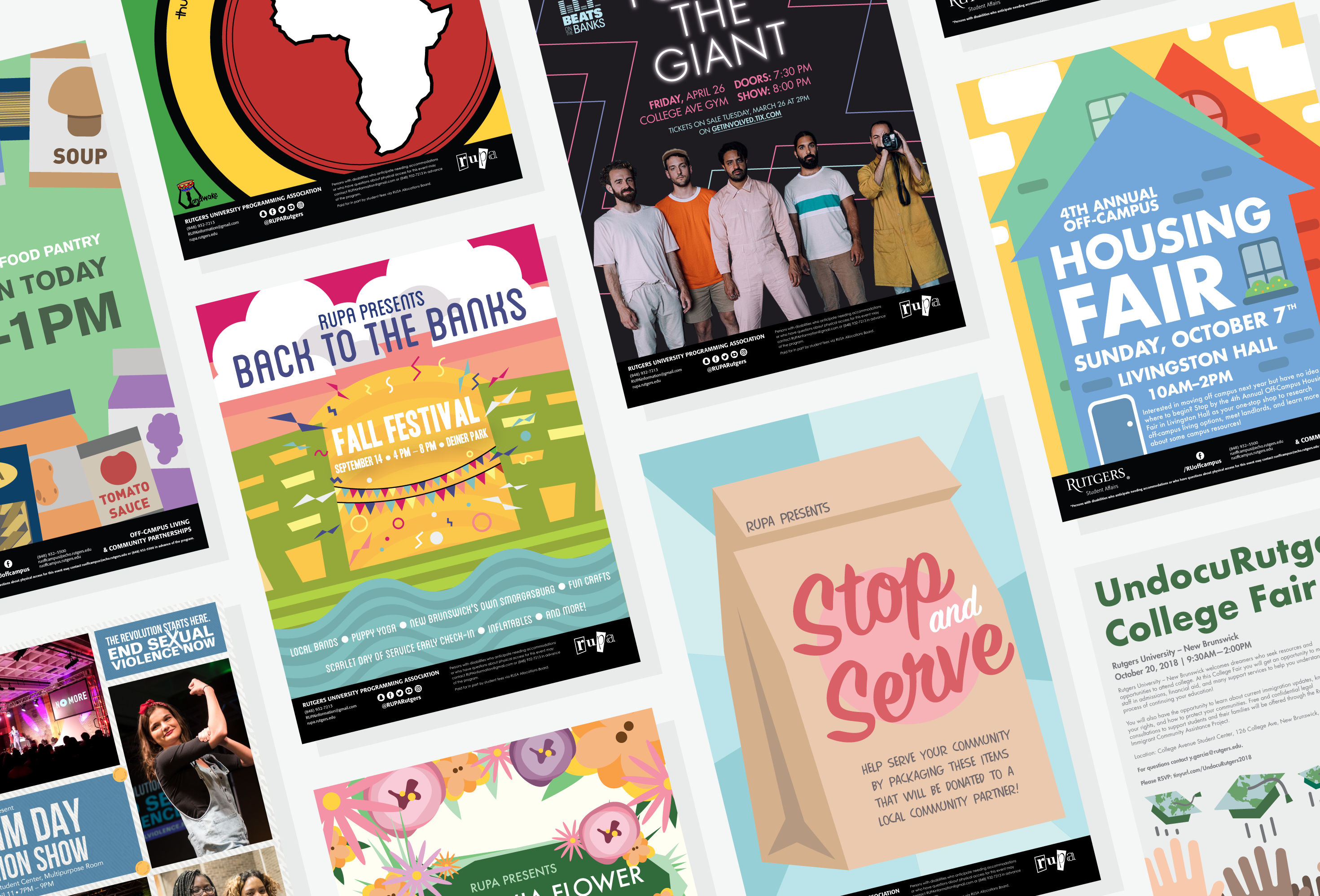 rutgers university student affairs marketing and communications
internship | 2018–2020
rutgers university–new brunswick was my home for about 4 years. it gave me amazing experiences, gave me the amazing opportunity to meet new people and gave me the chance to have an internship with their student affairs marketing and communications department. my internship at rutgers university as a student affairs marketing and communications graphic design intern consisted of making graphics for on-campus events and other rutgers departments.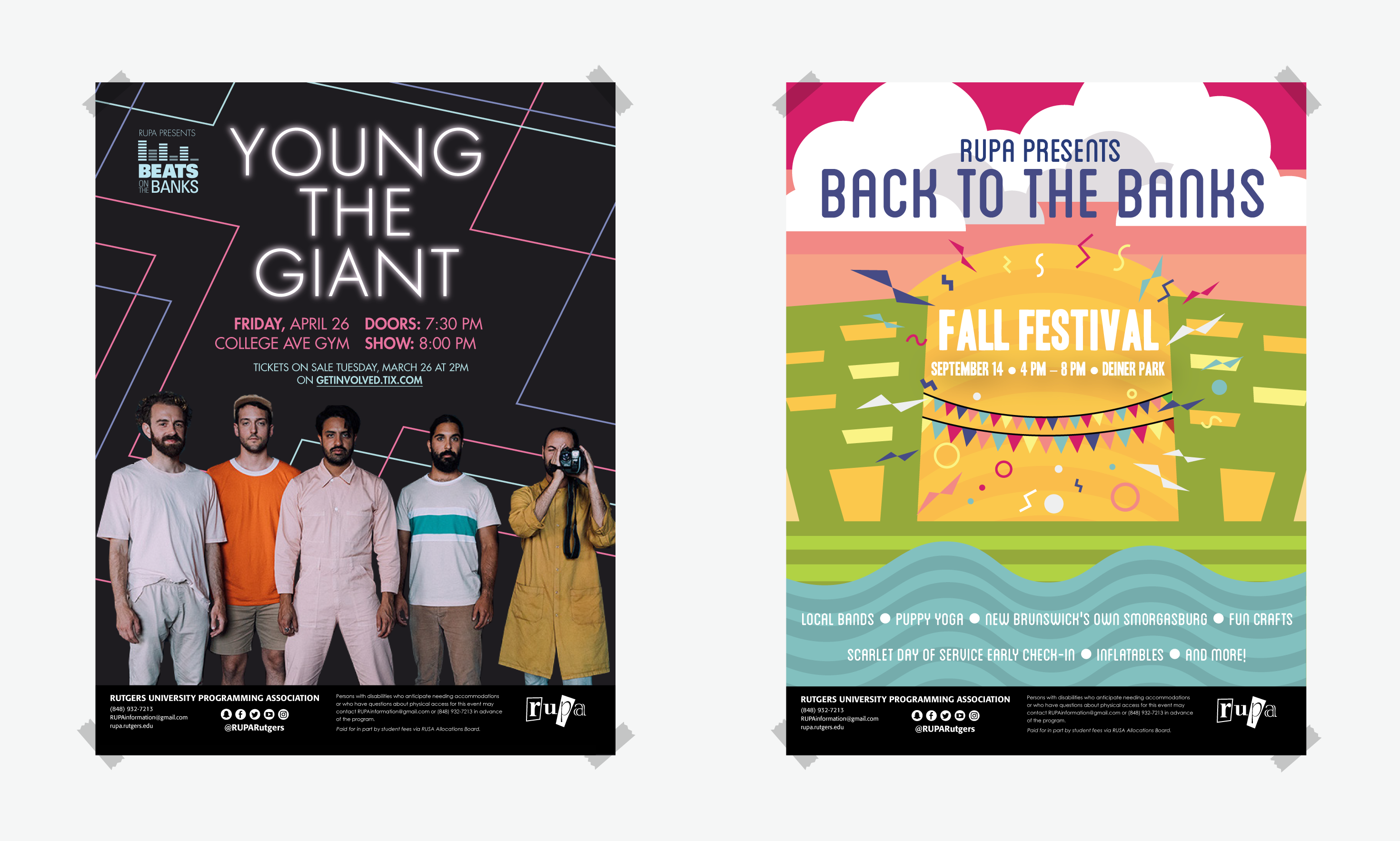 what starts as a request from organizations like "rupa" (rutgers university programming association) or other departments like "off-campus living + community partnerships" goes through a process of ideation, designing and finally—execution, delivery and marketing.

want to learn more about what rutgers university is? click here!